Bruce J. Klores has been a medical malpractice trial attorney for over 30 years. Mr. Klores is well known for successfully handling some of the most complex and complicated medical cases brought to trial. In 2006, Scott M. Perry joined Mr. Klores's practice firm as an associate. Mr. Perry spent the next eight years with the firm where became a partner and gained invaluable experience with clients and in the courtroom. Scott and Bruce have maintained their friendship and mutual admiration. They enjoy working together for clients and constantly forging new and important paths in medical malpractice litigation, particularly cases involving the unique challenges of military members and their family. They are pleased to be able to join forces.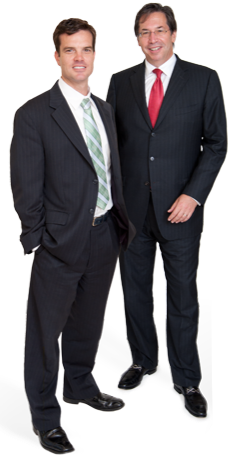 Our Military Medical Malpractice Attorneys
Founding Partner
Bruce J. Klores is a founding partner of Military Medical Malpractice Attorneys. A nationally known and respected trial lawyer, with over 35 years experience, Bruce J. Klores has recovered over 40 million dollars for military families and another 250 million for his civilian clients in malpractice cases. He has taught both medicine and medical malpractice litigation to military and civilian lawyers and has been inducted into the American College of Trial Lawyers, the most respected organization of trial attorneys in the country.
Scott M. Perry
Founding Partner
Scott M. Perry is a founding partner of Military Medical Malpractice Attorneys. Mr. Perry has extensive experience in litigating plaintiff catastrophic injury cases, including wrongful death and medical malpractice. An accomplished trial lawyer, Mr. Perry has consistently been named as a Washington, DC, area "Super Lawyer" since age 35, an accolade awarded by his legal peers. In 2019 alone, Mr. Perry obtained $46 million in verdicts for his clients. Mr. Perry is board-certified in civil trial law.
Anne D. Pile
RN, BS, CCRN-A
Anne D. Pile works with our team as a legal nurse consultant. With 15 years of experience as a nurse and more than a decade as a legal nurse consultant, she brings medical expertise, a passion for patient advocacy, and an inside understanding of the health care field to our team.
Our National Partnership was Formed on Three Principles
We value our community.
While our firm has experience litigating cases across the country, a substantial percentage of those we represent reside in Virginia, Washington, DC, Maryland, and the broader metro area, given its proximately to military headquarters. We consider ourselves their neighbors as well as their advocates. We stay active in our community by supporting local initiatives and nationwide causes, particularly those centered around issues of community and family safety.
We believe in justice.
We use the litigation process to attain justice, not to fight pointless battles. No one wins when cases languish, and our approach respects that. When medical negligence results in severe, catastrophic injuries for military personnel or their families, those who contributed to the negligence must be held accountable, to prevent future injuries from occurring.
We respect our clients.
A catastrophic injury caused by medical negligence is likely to send shockwaves through any family. We respect the fact that those we represent are often in the midst of adjusting to new ways of life, dealing with the shock of tough situations, or are in the middle of the grieving process. Our caring approach to this difficult process attempts to ease the new burdens our clients often face.